Significantly less breakage
More balance results in significantly less breakage
Walking with a tray will now be easier and faster
Gain more self-confidence

More balance creates gives waiters more confidence
"The tray consists of a combination between a regular tray and a holder for your finger. This results in an optimal balance while serving the drinks. Trayner added a rotating disk to the tray to provide the option to turn the entire tray by hand. In short, a bomb of efficiency in the catering industry!"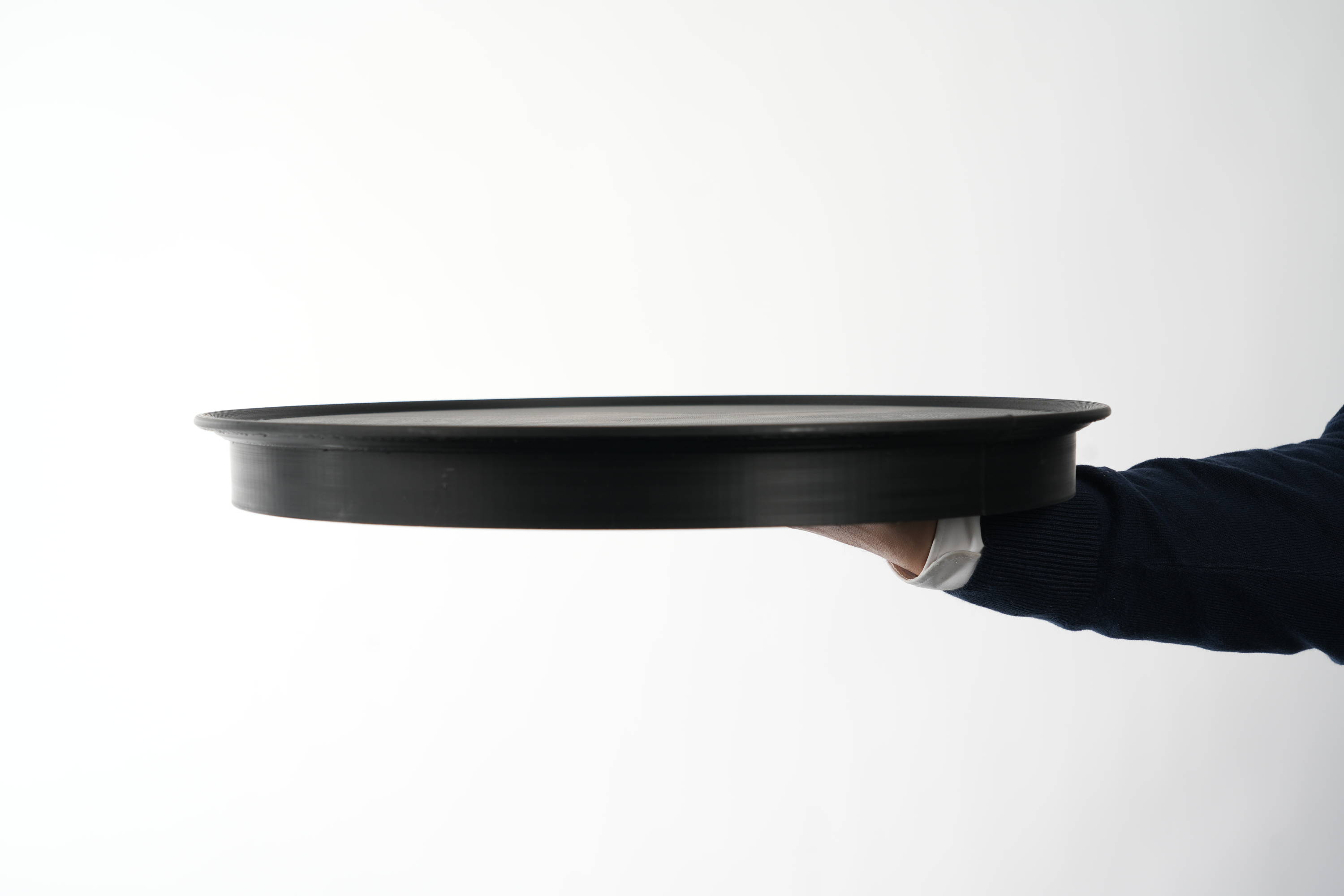 Due to covid I had to let go of a lot of waiters. Now covid is gone, I have hired new unexperienced employees. Trayner is a perfect tool for starting employees.  
My employees love the tray! It is easy in use and suitable for all employees. During busy days, the efficiency really increases by using this Tray. The guys from Trayner are nice and friendly. No hard sales, just providing me from information and a nice chat.
Very handy tray. I am sure this will help my employees and prevent breakage.